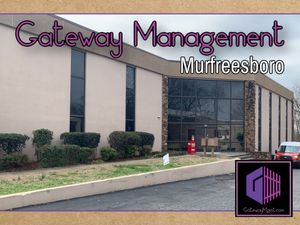 Nashville (March 4, 2020) Gateway Management has announced that they have moved into a new location just outside of the heart of Nashville. Their new office facility is in the historic downtown district of Murfreesboro. 
"Murfreesboro has been the center of massive growth here in Middle Tennessee and we are excited to be a part of what's happening here in this city. Our new office places us right in the middle of the excitement," stated Matt Felts, Gateway Management.  "We are partnering with the city in numerous ways that will showcase our artists but will also place the Gospel into the forefront of our area. We help our artists on the national level but it's special to have an impact on your community," added Felts. 
Gateway has shown they are not your typical management agency, working with a diverse list of clients that include artists, actors, sports stars and major companies. Their range of services has made them one of the fastest growing management companies in Nashville. 
For more information on Gateway Management, go to gatewaymgmt.com.